Sealed Analog Panel Meters
General Details
Crompton Instruments Sealed Analog Panel Meters manufactured in the UK are heavy duty, and designed to comply with the most stringent industrial, marine, and military specifications.
This metal cased range are all fitted with toughened glass, and operate efficiently in the most adverse environments where extreme conditions of shock, vibration, dirt, humidity and temperature variation are present.
To prevent fogging, Sealed Analog Panel Meters have been dried, evacuated and filled with dry nitrogen during manufacturing. The case interior retains a constant pressure of at least 94kPa above the exterior with leakage not above the equivalent of 1.33 Pa ml/s of air. A Panel Sealing gasket is included as a standard option with each meter at no extra charge.
Standard instrument dials are finished in acrylic white matte with black printing and a parallel pointer. Scales form a true arc with zero on the left hand-side. Options include suppressed zero, color index lines, bands, zones or segments, a black dial with white printing, and customer logo. Dial Illumination is available on the Model 078 series.
Features:
Bump, shock and vibration proof
Designed specifically for stringent industrial, marine and military specifications
High accuracy measuring instruments
Manufactured in the U.K.
Rugged Hi-Q taut-band suspension
Applications:
Control panels
Distribution systems
Generator sets
Marine
Military
Motor control
Process control
Switchgear
Utility power monitoring
Standards:
Approvals:
Pictures
MODEL 083
---
MODEL 084
---
MODEL 087
---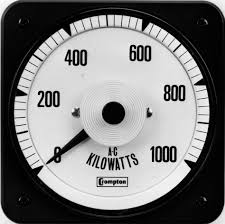 MODEL 078
---