Synchroscopes Analog Rotary
General Details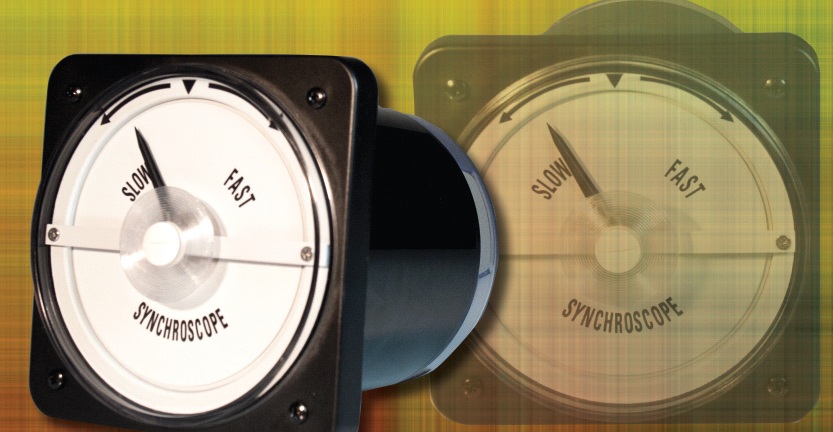 Crompton Instruments AC Synchroscopes Analog Rotary 360 Degree units measure and display the frequency difference of two power sources. Monitoring the display allows the user to connect two synchronized AC power systems together. This can help prevent the potential damage caused by connecting two unsynchronized power sources.
Crompton Instruments AC Synchroscopes Analog Rotary 360 Degree units are size 4.5″ which complies with ANSI C39.1 specifications. Terminal Cover is included with unit at no extra charge for enhanced safety measures.  Optional Neoprene Panel Gasket is also available readily from stock. Units are cUL approved. These units are IP54 rated.
If a digital version is required, then the model 077-14 is available.
These analog units have high quality 2.5 degree accuracy. Operating temperature range is from -10 Degrees C to +45 Degrees C. Response time is 3  seconds maximum for 180° deflection.
Typical applications include building management, distribution systems, energy management, process control, and switchgear.
Advantages of analog units are easy installation. Models have only four terminals to connect. There are no configuration settings or setup menus to complicate the installation. Analog units do not require external power.
The Crompton Instruments product range represents one of the largest product offerings of power measurement, control, and protection instrumentation, for switchgear and generator set manufacturers, panel builders and OEMs.
Crompton Instruments products offer proven reliability across a diverse array of industries including power generation, process control, test and measurement, utility, marine, defence and energy management applications. To meet the challenges of ever decreasing lead times and industry developments, design and manufacturing processes are constantly reviewed and updated.
By combining local knowledge with over 100 years of research, product development and manufacturing capabilities, Crompton Instruments products provide the highest standards of performance and user convenience.
Features:
2.5 degree accuracy
ANSI C39.1
Enhanced safety
Applications:
Approvals: