General Details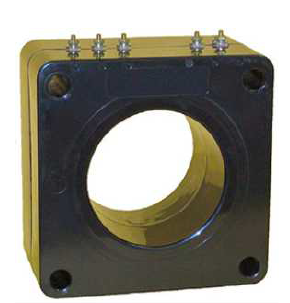 Multi-ratio current transformers are designed to enable the customer to obtain several current ratios from a single CT. These models are used for relaying applications.
Features and Benefits:
Many different models with numerous window sizes and ratios 

These models provide up to ten different ratios from one CT
Specifications:
Manufactured to meet the requirements of IEEE C57.13
Standard secondary taps are per IEEE C57.13 6.1d. Special tap arrangements are also available.
Units can be designed to meet the requirements of IEC-44-1. Consult factory for details.
Product Scope: 
BIL Rating: 10kV

Primary Currents 50 to 5000 amps