General Details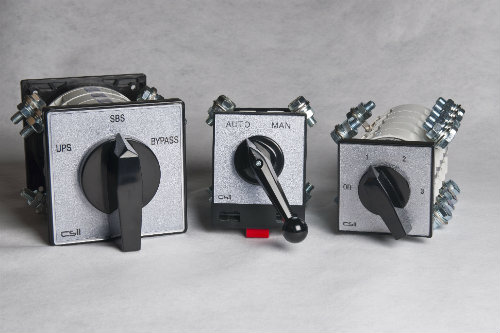 Bypass Switches are manual maintenance switches for UPS or UPS systems. Bypass Switches will allow safe and complete service of the UPS while keeping the critical load on line.
The advantage of a Bypass Switch is that it enables the switch to be completely isolated from the power system and safely tested or serviced without interrupting the power to the loads. The necessary load can be easily moved from the UPS output to the utility mains supply using an external maintenance bypass switch.
The UPS system may be completely disassembled after delivery, enabling technicians to make extensive but secure repairs. Typically companies have various possible risks when essential power systems must be shut down for maintenance and repair. Therefore a UPS bypass switch can avoid this issue.
Features:
Custom design for specific requirements
Manual maintenance bypass switch for UPS or UPS system
UPS installation for safe & complete service of the UPS while keeping critical load on line
TRANSFER SWITCHES:
Transfer Switches are available in a variety of cam switch types of style to transfer power, whether it's a single pole off/on switch or a multiple pole double throw switch.
Custom design for specific requirements
Multiple pole double throw switch
Single pole off/on switch
Transfer Switches to transfer power
Pictures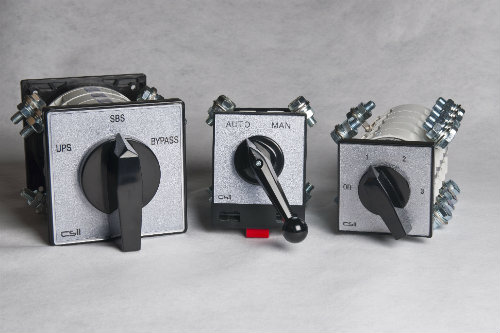 Bypass Switches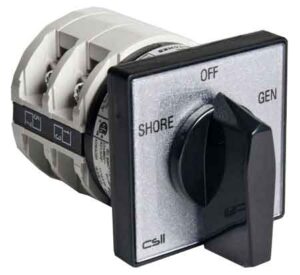 Transfer Switch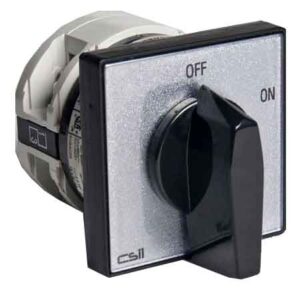 Transfer Switch
Transfer Switch